This #MorningStories blog post is a taster of how mornings go in our house!
Hubby works from home, so I am lucky in that I have an extra pair of hands around to help whenever I shout loud enough ask! Sam starts nursery at 9.30am, and we have to leave at 9.20am. This is much later than it is for most people, but our mornings are still chaotic. Thanks to Syd's allergies and Sam's sensory issues, breakfast can take hours! We have to keep them separate as Syd can't eat dairy.
Mornings usually involve hubby getting up first with Sam. (This can be anywhere between 5.30-7.30am – depending when Sam wakes up). Hubby has a pretty solid morning routine, whereas I am more of a "do what needs doing, when it needs doing" type of person.
Hubby will empty the dishwasher, tidy the kitchen and sort out his and Sam's breakfast while I am upstairs sleeping getting myself and Syd dressed. (Did I mention he's a keeper)? Once I come down, I make mine and Syd's breakfast, and drink the cup of tea Hubby's made me. Once we've eaten (which can take an hour if Syd is playing musical chairs or insisting on pretending to drink my tea), I will play with the kids or watch CBeebies with them for a while, before getting Sam dressed for nursery.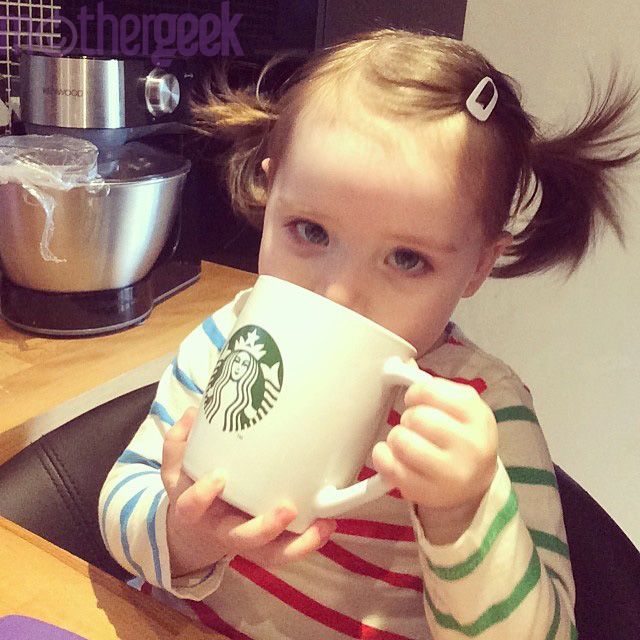 I have to wait until the last minute before getting Sam dressed as he insists on leaving the house as soon as he is in his clothes. If we don't, it can lead to a meltdown and his whole day will be off sync as a result. If Sam decides he doesn't want to get ready when I ask him to, or if he has an unscheduled nap after a restless night, we are inevitably late for nursery. (Sam can fall asleep anywhere… even on my sideboard – Seriously)!
Do I have any tips for making it out of the house on time? Yes. The basics for me are:
1). Make sure everyone has clean and ironed clothes before you go to bed the night before. (Or get your hubby to do it every morning while you sleep get dressed).
2). Always have some long life milk in the cupboard "just in case" you run out or find your milk has gone sour! There's nothing worse than having to skip your morning cuppa! I am a self confessed caffeine addict. I NEED that first cup before I can function.
3). Walk to nursery – don't drive! We live a 5 minute brisk walk from nursery. 10 if I walk slowly. 20 if Sam walks, rather than going in his pushchair. I know it takes this long, so I can do my best to make sure I'm not late. If I drive to nursery, it can take me anywhere between 5-25 minutes to get there – depending on traffic! It's so stressful not being sure when to leave, that it's easier for me to walk him to nursery, walk home again and then drive wherever Syd and I are going. Plus we get to experience the Park in all weather – even crazy fog!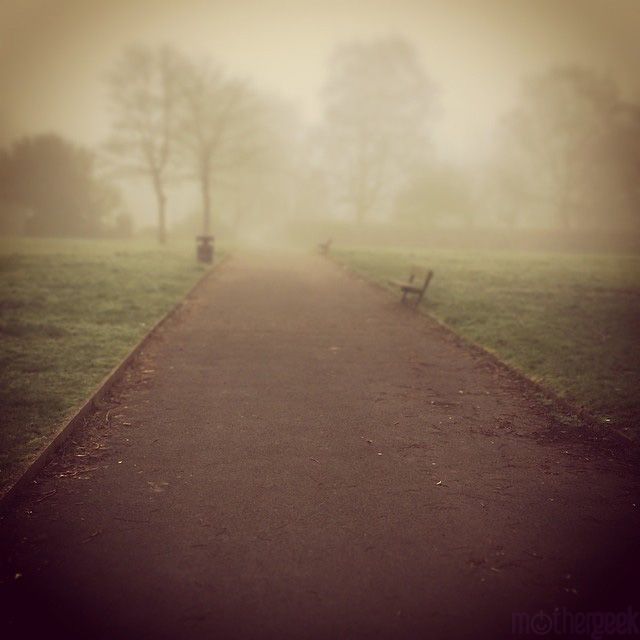 Getting back to breakfast…. In an ideal world, I'd have a cup of tea and some HOT toast,
but the hot part rarely happens! Hubby enjoys muesli with Greek yogurt, and Sam usually has either sweet waffle and fruit or toast. He won't eat anything wet or soggy, so cereal is off the menu, as it yogurt. Syd usually has cereal with coconut milk –
occasionally with Peppa and George on the side!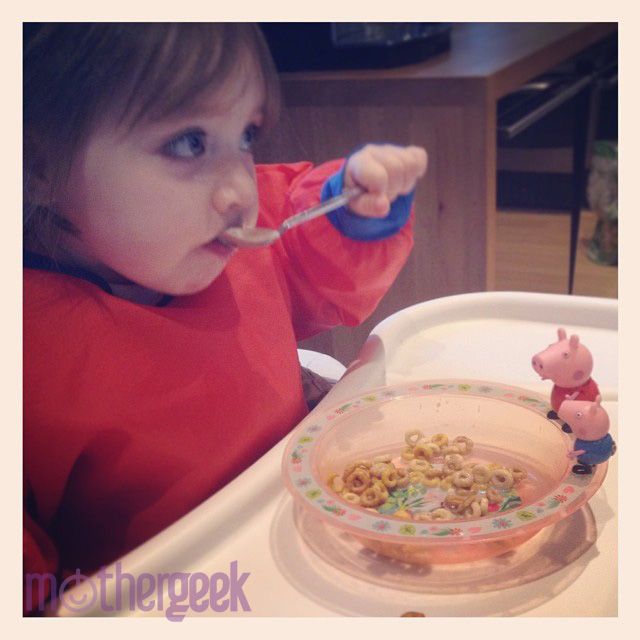 I was recently sent some belVita to try. I loved the idea of such an
easy to eat breakfast, which would keep me full for 4 hours. When they
arrived and I read the packaging, I was a bit disappointed to see I had
to also find time to eat some fruit and a milk based drink for the
fullness part to work. I couldn't help but think this was a bit
misleading. I am certain 2 slices of toast, an apple and a milky drink
would also keep me going til lunch time – I just don't have time to eat
all of that in the morning!
The taste test for the belvita biscuits was a very mixed bag. I loved the Milk and Cereals biscuits when they were dunked in my tea – definitely my favourite variety. The Yogurt Crunch with Cocoa was not my kind of thing at all, as I can't stand live yogurt. The Fruit & Fibre biscuits were tasty, but they repeatedly broke off and sank to the bottom of my cuppa! I am an expert dunker, but these were not up to the challenge! When I ate the belVita along with the fruit and a milk based drink, they did keep me "satisfied" for 4 hours, though. Would I buy them again? Probably not.
I think I am destined to an eternity of inhaling cold pieces of toast for breakfast, as I run round after the kids. Sorry Belvita – I wanted to love you, but you're just not dunkable enough for me. You'd be a great option if I wanted to eat breakfast while commuting, but as a crazy-busy SAHM…. you're not top of my breakfast wish list.
This post is an entry for #MorningStories Linky Challenge sponsored by belVita Breakfast. Learn more at www.facebook.com/belVitaUK