It's no secret that I am a huge geek. So I'm sure it'll come as no surprise that my daughter seems to be following in my footsteps. With the school holidays approaching, I've been looking for activities to keep her occupied over the Easter and Summer breaks. So when I heard about iD Tech's STEM Summer Camps, I knew I had to share them with my readers!  
STEM Summer Camps
(Before I continue, I want to mention that STEM stands for Science, Technology, Engineering and Mathematics).
The iD Tech STEM Summer Camps are being ran from Clare College, University of Cambridge and Imperial College London. They are a brilliant way to give your child a more in depth look at robotics, coding, game design and development.
iD Tech's website says they are the world's premiere STEM educator. Kids and teens can develop the skills needed to work at iconic companies like Google, Facebook and Amazon. On each course, students will create a final project, which can be taken home – on a data pen, in most instances.
For over 20 years, iD Tech have offered a forward thinking curriculum for tech savvy kids. They have over 400,000 Alumni students, and are recognised as the world's number one STEM educator.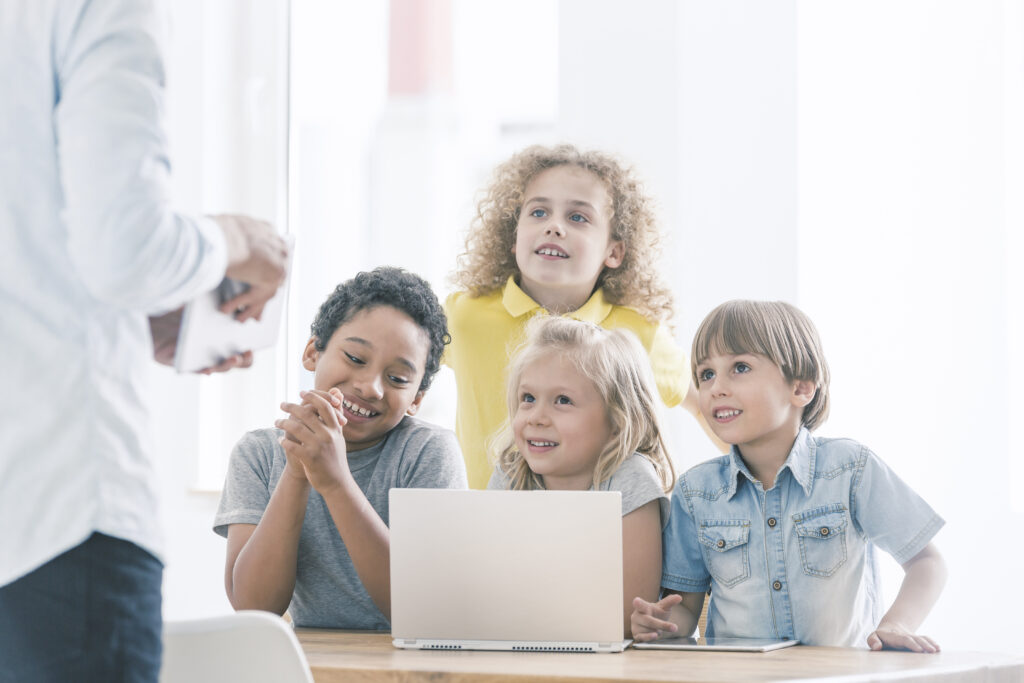 iD Tech Camps – London
These week-long experiences are suitable for kids aged 7-18. The STEM Summer Camps offer courses in a well-balanced, fun environment. The first thing to note is that the London camps are day courses only.
iD Coding & AI Academy Camps In London
The iD Coding & AI Academy are aimed at older kids, aged 13-18. There are several differences between these and the iD Tech camps:
Firstly, these offer a more intensive learning experience. Secondly, each AI Academy Camp is 2 weeks long. Additionally, they offer the chance to stay over for the weekend in between too. So effectively, your teen could have 12 nights away from home.
What Courses Are Available In London?
The courses available for children age 7-9 teach skills including… Coding, developing and designing games from scratch and robotics programming.
The courses aimed at children aged 10-12 teach skills in… Computer game design, LUA coding and game scripting, and Java coding. There's also a course which allows 10-12 year olds to build and take home their own laptop. So Cool!
Young people aged 13-17 have the option of App development, Cyber Security, Game design and development. Additionally, they can choose an introduction to coding for machine learning, Augmented Reality, and deep network coding.
iD Tech Camps At Clare College, University of Cambridge
All of the courses on offer at Clare College, University of Cambridge are suitable for young people aged 13-18. Additionally, they are all residential, so food and accommodation is included in the cost. Children should arrive by 6pm on the Sunday evening before their course commences, and be collected by 4pm the following Friday.
The courses available include… Game design and development, A Fortnite Camp and Unreal Engine Design. Additionally, they can opt for VR Design, Java Coding, Cyber Security, video production for Twitch and youtube. So there's no shortage of options!
My Thoughts
Personally, I love the idea of the UK offering "Summer Camps" like those found in America. I used to beg my parents for the chance to go on "holiday" without them when I was a Tween and Teen. Syd is 7 this Summer, and if we lived in London, I know she would love to attend the game development camp.
Additionally, the build your own laptop course sounds brilliant for kids who love to take stuff apart and rebuild it. Back in the 90's, my cousin used to dismantle his gameboy on an almost daily basis to see how it worked. I know he'd have loved the robotics course!
If your child is keen on robotics, coding, game development or cyber security, I can definitely see them getting a lot out of these courses. Not only will they look brilliant on their college / uni application, but the course will help build confidence, knowledge and their social skills.
Finally, why not check out this post on the ultimate guide to coding, or find more of my STEM content here!