It's no secret that I love the Theatre. When I heard bout Home, I'm Darling at The Lowry, I was extremely excited! It's a Comedy Drama, which follows Judy (Katherine Parkinson). Judy is on a mission to create domestic bliss in her 1950's home. HOWEVER… She's really living in the 21st century! When she was made redundant, Judy decides to fully embrace her obsession of all things 1095s, and fully submerge herself in it. The play explores hers and her husband Johnny's journey.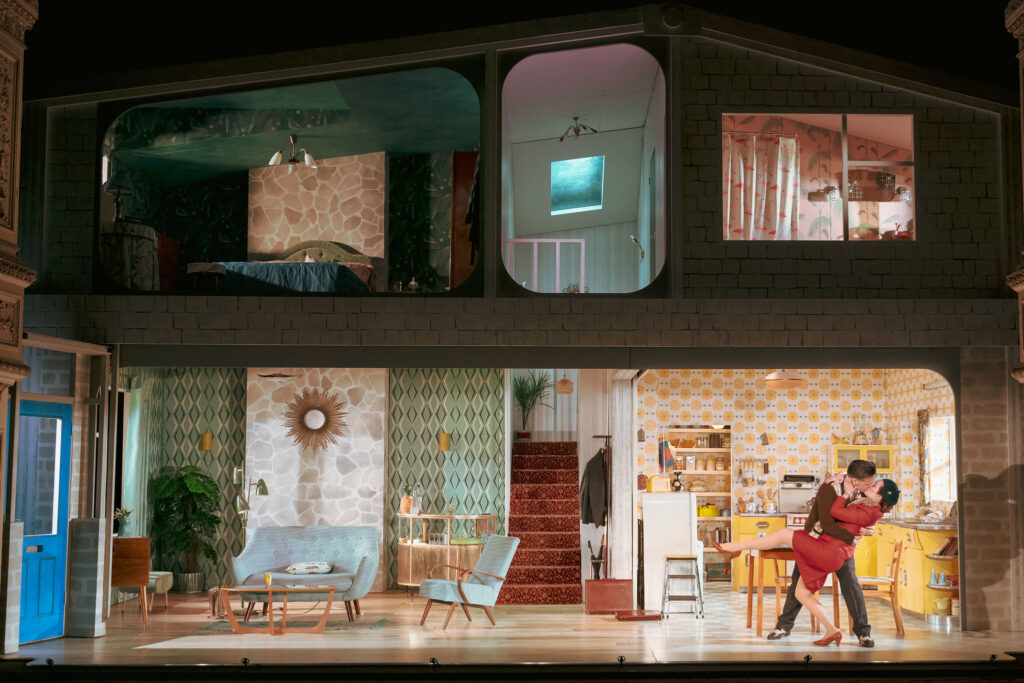 What Do The Experts Say?
Following a sold-out run at the National Theatre and direct from a limited West End transfer, Home, I'm Darling comes to Salford for one week only from Tuesday 23 April.

Katherine Parkinson (The IT Crowd, Humans) reprises her acclaimed role as Judy, in Laura Wade's new comedy about one woman's quest to be the perfect 1950's housewife.

How happily married are the happily married?  Every couple needs a little fantasy to keep their marriage sparkling. But behind the gingham curtains, things start to unravel, and being a domestic goddess is not as easy as it seems.
The show won an Olivier award for Best New Comedy this year, too!
When is Home, I'm Darling At The Lowry?
I'm lucky enough to be heading to the press night, on 23rd April. So I will post a full review after that. If you want to see it… You can catch Home, I'm Darling At The Lowry from Tuesday 23rd April until Saturday 27th April. Tickets are priced from £24.50 each. The show lasts for 2 hours, 30 minutes – with an interval. It's being shown in the Lyric Theatre, which seats 1730 people.
Travelling
In case you're unfamiliar with The Lowry, the best place to park is The Lowry Outlet Mall. You can also get the Metrolink to Harbour City, and the venue is around a 10 minutes walk away. Find out more here.
Finally, if you've enjoyed this post, why not check out more of my Theatre Posts?
PS… I've been gifted press tickets but haven't been paid for this post.