I am forever on the look out for cheap (and free) things to do to keep the kids entertained. When I heard about the Nick Jr #SingAlongSummer with Dora and Friends events being held in selected Smyths stores, I got more than a little excited! Read on to find out more about the Dora Sing Along Tour, where it's on and how to join in.
Dora Sing Along Tour
Our local store in Bury is hosting this event on 6th August 2015. There will be a Dora sing along booth, in which children can sing along with Dora to her songs, and visit the costume character herself.
The sing along booth gives kids the chance to create videos of themselves singing along to the Dora and friends: into the city theme tune. (Syd loves this song)! Videos recorded might even be chosen to appear on Nick Jr! Click the button below to find out where your closest Dora Sing Along Tour participating store is!
Selected Sky TV stands in shopping centres will also have the sing along booth.
Dora has grown up a bit since the original Dora the Explorer cartoon. She's now living in the City and has several human (and animal) friends, as well as a magic charm bracelet. She's so cool!
We have been sent a selection of the new range of Dora and Friends toys to review. Find out our thoughts here.
In it to win it
If you'd like to be in with a chance of winning some of the toys… Make sure you check out the #DoraSingAlong Twitter Party being held on 27th July between 11am-noon. Follow @NickJrUK and @UKMumsTV to get involved.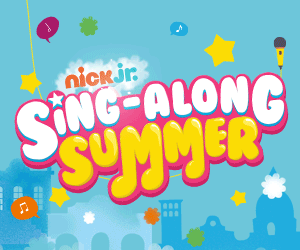 Additionally, if you can't make it to the store, check out #SingAlongSummer on the Nick Jr channel. Tune in every day between 10am-1pm. The lyrics to the show's theme tunes will be shown on screen. So kids (and their grown ups) get the chance to sing along!
Finally, remember that Dora is a super educational show – Hooray for guilt free cartoons!