If you read my blog regularly, you'll already know I'm sharing guest posts from other bloggers, in the run up to Christmas. Hopefully these posts will inspire you to add a new Christmas tradition yourself. Today's guest post was written by Kat from rainbowcrush.com. Let's find out what her Christmas traditions involve..….
Kat's Christmas Traditions
Tradition is important to me, especially at Christmas. Mainly because I'm a big kid at heart, and re-enacting those traditions year after year captures a little bit of the magic and transports me straight back to my childhood. With that in mind, I thought I'd share a few of mine with you.
Decorating the tree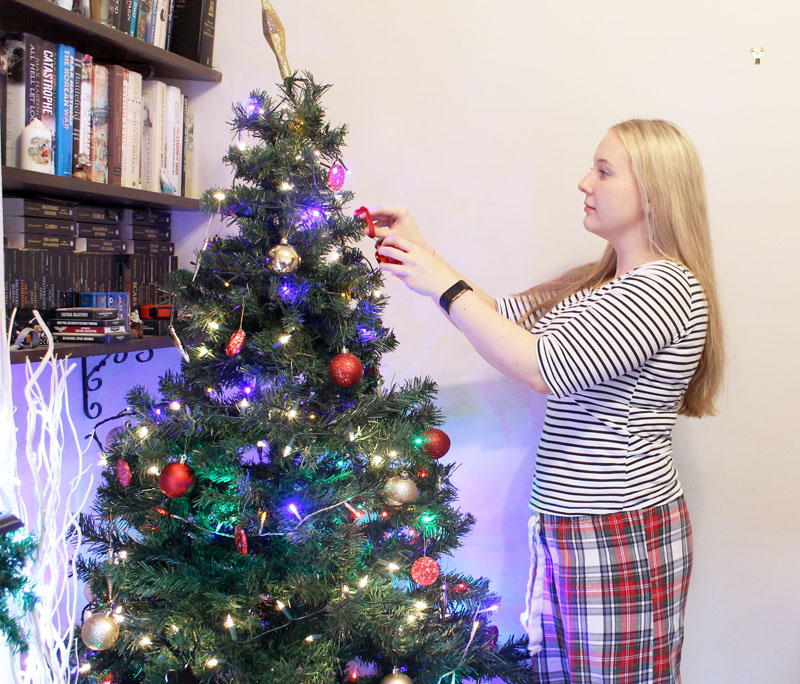 Decorating the tree has been my unofficial job since I was probably old enough to be able to decorate the tree! I remember helping my dad on a Saturday afternoon every December with his Christmas cd's on the HiFi singing along to Wham! and Mariah Carey. It's a longstanding Christmas tradition!
Every year I still do this except now the songs are on my Spotify playlist and living in my own house. I decorate the tree myself (well I get 'help' from the cats).
Wrapping the presents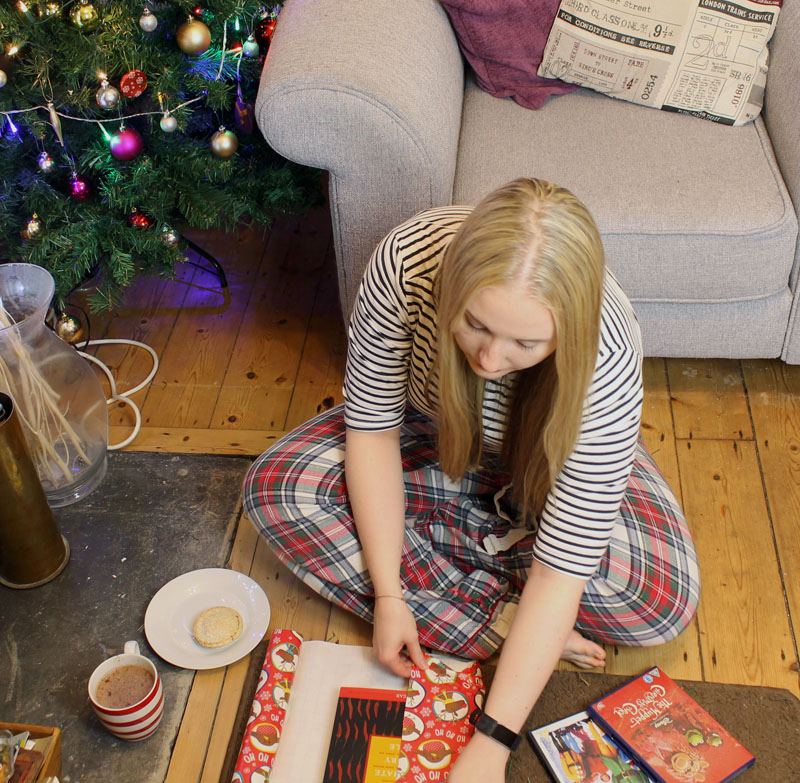 Wrapping Christmas presents also became my job over the years. My parents didn't really like the chore of wrapping, but I love it so I took over the job. Partly because I loved knowing what everyone was getting, so I could see their faces on Christmas day. I don't wrap for my parents' now I live on my own, but I still have plenty of my own to wrap.
Every year I wait until all the shopping is done and then on Christmas Eve I'll organise all the gifts into piles by recipient. I'll sit down on the floor in front of the tree, put on a Christmas film like Elf or Muppet Christmas Carol, make a mulled wine and grab a mince pie and start wrapping presents. It's a fab Christmas tradition.
When You Add A New Tradition
I have however embraced the odd new Christmas tradition as I've grown older. Every year, I host a Christmas dinner for friends, where we all chip in some money and I cook a big turkey with all the trimmings. We all wear silly Christmas jumpers, have lots of drinks, play Christmas music and have a really good catch up.
Also my mother in law has been getting us a new tree ornament for the past four years. It makes me smile each year when I put them back on the tree. This year, I received some Christmassy cat ones which I hung for the first time last week.
I hope you have a fantastic Christmas – love from Kat
A Word From MotherGeek…
Oooh your Christmas Dinner Party Christmas tradition sounds brilliant! I want an invite next year haha!
Thank you for sharing your Christmas traditions with my readers! Why not follow Kat on Twitter, Instagram or Pinterest?
If you've enjoyed this post, why not check out more of my Christmas content!
Finally… (This is not a paid post -I'm just hoping to spread a little festive cheer).