Today I'm sharing some Christmas Gift Ideas for Mums. I have mentioned previously that I'm usually unorganised about Christmas. I am usually found panic buying loads of bits and bobs the week before Christmas, because I have (as always) left my Christmas Shopping until the death. Add to that, family members and friends asking me what to buy for my family, and Christmas is usually a big ball of stress.
This year, I've put a few things into place to try to minimise the drama. I have been bookmarking bits and bobs all year, and naming each bookmark after the intended recipient. It's definitely making finding things for everyone a little easier this time around.
I also have bookmark folders for the kids, then when I suggest a gift to a family member, I change the name of the bookmark to who is buying that item – I find it a really convenient way to keep track of who is getting what. The kids' Dad and I sync our bookmarks too, so we can both add to the lists and update them from our laptops or iphones.
Christmas Gift Ideas for Mums
I thought I'd share with you some of the items I have got bookmarked for myself, as well as some items I have received as samples to give you some ideas for things to buy fellow mamas…
Pyjamas
You can never go wrong with new Pyjamas. I'm definitely happiest when I am curled up in a pair of cosy PJs. I love flannel ones best as they always seem to keep me the right temperature at night. (Personally, I have to sleep in PJs as I am up and down all night with Sam, and it's freezing otherwise)! This year, I discovered these gorgeous Tartan Pyjamas from British Boxers. They aren't the cheapest pair in the world, but the quality is absolutely beautiful! I must warn you though… They are so soft against your skin, you never want to take them off!
Chocolate
It is no secret that I am a huge chocoholic – as are most people I know. My absolute favourite Christmas chocolate is Lindor Mini Assorted Truffles. I would be more than a little excited to find a bag of these in my stocking on Christmas Morning! Each bag contains Milk, Dark, White and Hazelnut mini truffles, and they are only available at Christmas. (I suggest you stock up)!
Smellies
Sleep is something I don't get much of. One of my favourite ways to relax once the kids are asleep is to have a hot bath with some Beatitude Peace Bath Oil in it. The oil is made from 100% natural ingredients and it helps me to unwind and de-stress. It leaves my skin feeling soft and smelling amazing too. Plus, the bath isn't like an ice rink when you get out, like it is with other bath oils. Always a plus! I have been known to sneak some into the kids' baths when they need a little help unwinding too, and it definitely helps!
Lote of Mums I know love to receive beautiful soaps to display in their bathrooms. Zhambala sell these beautiful 4 packs of hand carved soaps. They are made by co-ops in Chang Mai, and each piece is exquisite, with intricate detail. The 4 pack comes in a beautiful box with a hand painted lid, making it an ideal Christmas gift for someone who loves either hand made gifts or beautiful smelling soaps on display in their bathroom.
Home Accessories
I am a big fan of funky bits for the home. My house is definitely not furnished to a Mrs Hinch style of modern, matching colour schemes. Instead, it's an eclectic mix of stuff I love. You won't find a perfectly filled mug tree in my kitchen. I'm more of a "Random, funky mugs" kind of girl. This Dexter mug from Etsy has definitely got my seal of approval!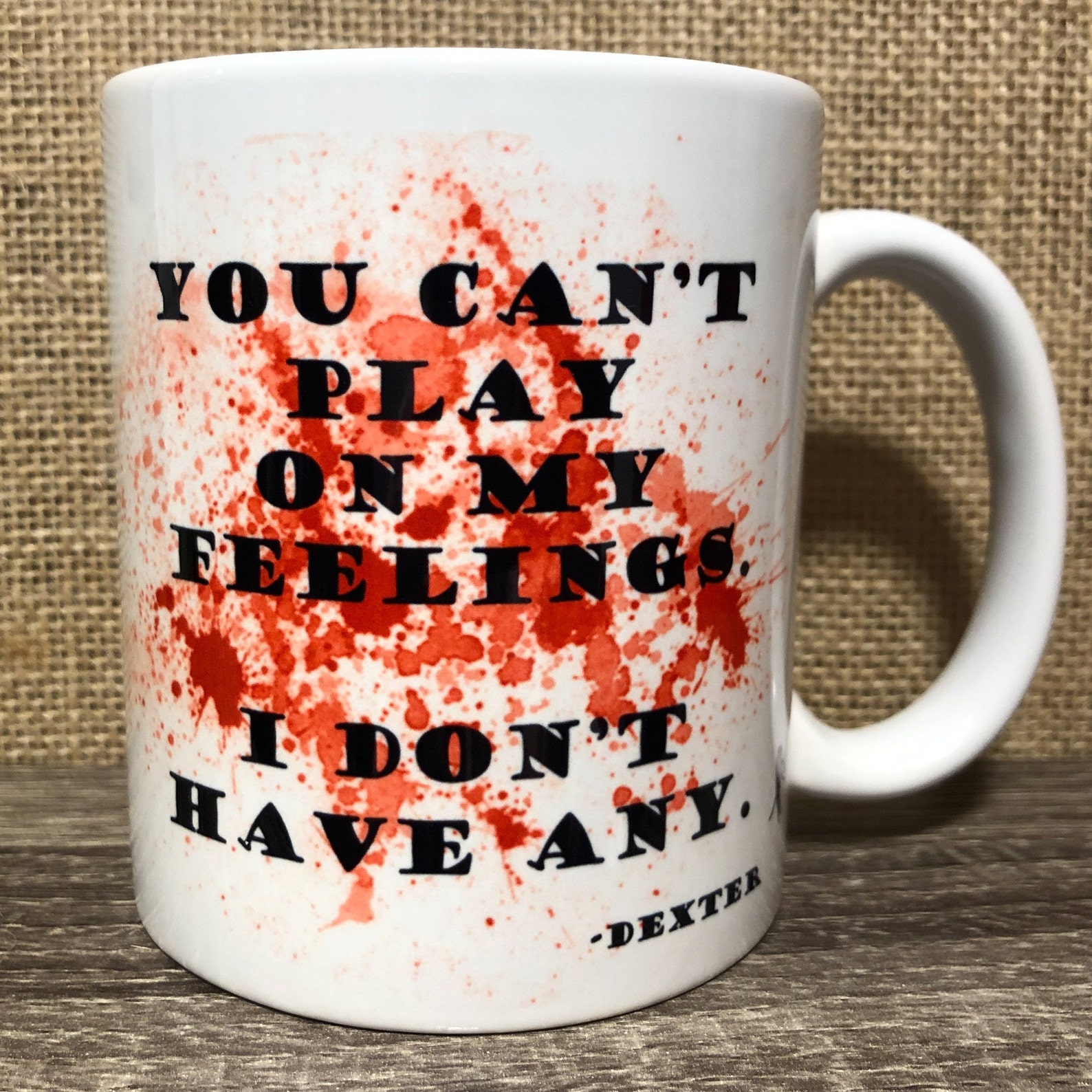 Activities
Something else I really want this Christmas is to do new things. Rather than just getting lots of smellies or chocolates for Christmas, I'd love to receive a gift which involved actually doing something. Personally, I love afternoon tea and theatre tickets, so they'd always be very welcome here. (If they included babysitting offers as well, of course). I'd be open to trying most types of experiences though – did I tell you about the time I swam with sharks in the Sea Life Centre? You can book that, too for £60pp!
I am a total klutz at the best of times, but my favourite trick is dropping my phone when I'm out. Or leaving it on tables, in the car or it slipping down the chair I am sitting on. MyBunjee is designed for people just like me. You clip one end to something safe (your handbag or such like) and the other end slips over the top of your handset. The two ends are connected via a stretchy coil – a bit like an old skool phone cord. I have one of these and it's clipped to my handbag, ready to stop me losing my phone when I'm out and about. It's already prevented my phone falling into a puddle!
Vouchers
If you're a little strapped for cash, I bet most mums with younger kids would love to receive… An "I.O.U. for 1x night's babysitting" voucher for Christmas – in fact, that would be my absolute dream gift! (It's been a good 2 years since hubby and I had a night out together).
This is not a sponsored post. I was sent samples of a couple of these items, but all are genuinely things I love the look of. I would either love to receive or buy as gifts.
Finally, if this Christmas Gift Ideas for Mums post has been useful, check out more of my lifestyle posts here.